Display ads are possibly the most common, well-known, and easiest way for new, up-and-coming bloggers and website owners to monetize their websites.
Display ads are extremely popular and show up on almost every website in the header, sidebars, and other places. Statistics show that an average US user sees around 63 display ads every single day.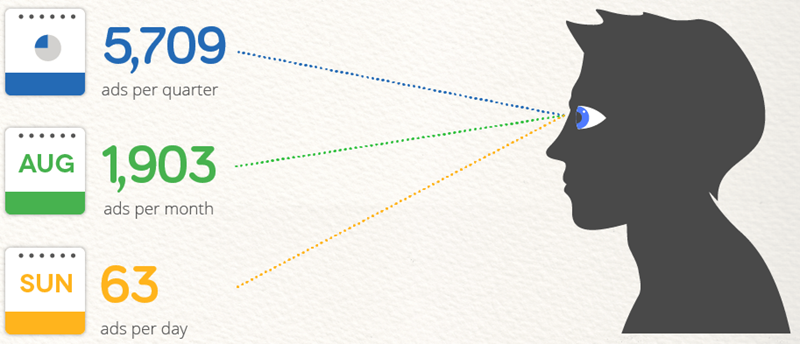 If you are interested in monetizing from display ads, but wondering which type you should run on your own website, read on to find out.
What are display ads?
The banner ad that's widely described as the first-ever was a little rectangle purchased by AT&T on HotWired.com in 1994. About 44% of the people who saw it clicked on it.

Several other companies were developing their banner ads when HotWired launched its site. Those that released banners after HotWired improved measurement and made pricing more empirical. But HotWired still influenced those that followed it.
Display ads have come a long way since 1994. Nowadays display ads are more common and can be found on almost any content website. Everybody has seen them, everybody knows how to recognize them.
Even though people complain about online ads, and as a result, roughly 25.8% of internet users are blocking advertising on their connected devices, websites still center their business model around advertising. Advertisers will spend $28 billion on banner ads in the U.S. this year, according to Statista.
So how is displaying ads still relevant when so many of the internet's users block advertisements? Well, when you create display ads that target the right audience with a highly converting ad copy, you have the potential to significantly increase your click-through rates, and as a result, your profits.
Types of display ads
Static ads
Static, or standard banner ads are a simple form of ads, an image that is served into a web page. Static ads are usually built with only one image, some text, and no additional media features.
These are the oldest type of display ads, as seen in HotWire's banner, and come in many different shapes and sizes: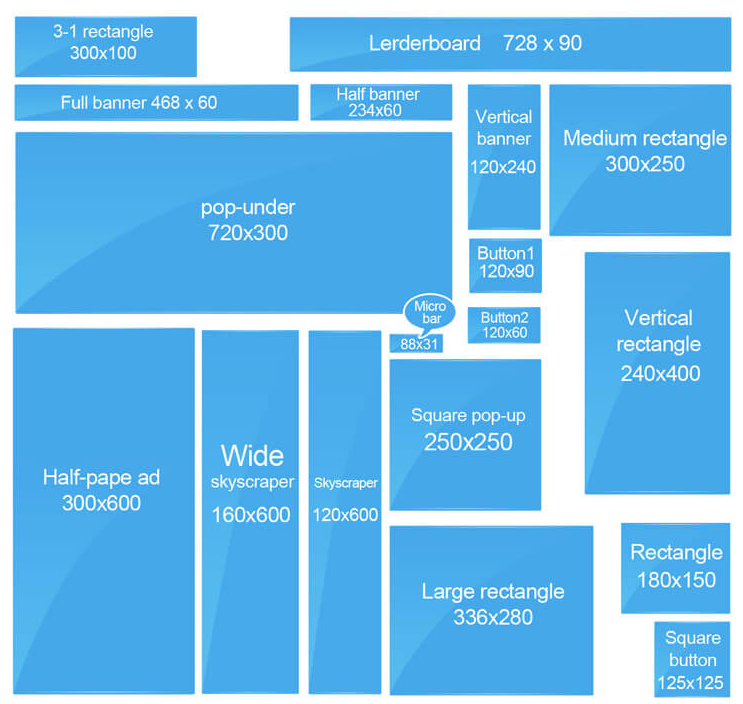 While standard banner ads are still commonly used, other forms of display advertising may be better for optimizing click-through-rates and making the best use of ad space on your website.
Animated ads
Animated ads are a whole step above their static counterparts. An animated ad is any digital display unit that has movement—no matter the intricacy or simplicity of the movement involved.
With animation, it's much easier to engage a wide audience with your product or service. Internet users are used to static banner ads and will often time completely ignore them without taking a single look at their content.
Animated ads are harder to ignore, since the movement catches the eye of your visitors, prompting target audiences to investigate the creative.
Another great aspect of animated ads is that they can offer an additional layer of humor and fun that makes them more shareable than your typical static banner ad.
Typical animated ads usually consist of 2-3 interchanging static images, GIF, or flash media.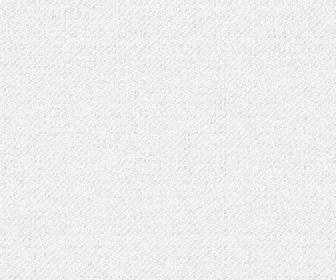 Video ads
An In-banner video is a video clip that exists within a display ad. It uses the space provided for an HTML5 banner ad to deliver a video that is either part of an HTML5 animation or provides the viewer with the choice to click-through to a full video.
According to HubSpot, In 2020, 92% of marketers say that video is an important part of their marketing strategy. This has grown from 78% in 2015, showing that the importance of video is only growing.
Today, a variety of industries are using video to connect with viewers and are seeing value from using moving images. Similar to animated ads, adding a video to a display ad can naturally catch a consumer's attention more than static images and can create continuity from campaigns on social or TV. In-banner video ads perform 18.4% better than static banner ads in click-through rate.
Another reason to use video banners is user experience. In-banner video has evolved into a respectful advertising experience. If a user doesn't want to engage with the video ad, they scroll past it. If they do want to engage, they interact with it. Well-crafted video banners provide the viewer with a positive choice.
One example of a great video ad is the most shared ad of 2015 – Google Android's "Friends Furever" ad campaign.
Push ads
A push ad or sometimes referred to as a push notification ad is a modern native ad type known for its high performance. It is sent to users' devices as a push notification similar to a device alert. Push ads have become highly successful in the affiliate space during the last few years because of their non-intrusive yet noticeable appearance. Appearing similarly to a device alert, the format has an inherent feel that resonates trust and authority within the user.
Push ads operate on a subscription basis model, meaning that users must subscribe to them before they are able to receive any ads.  Although this limits the size of the audience, it leads to more engaged users, resulting in better results. Still, the amount of push traffic available is immense allowing advertisers a lot of room to scale their campaigns.  
There are still some limitations to push ads, including the fact that they do not work for iOS and macOS devices and that there has been increased competition among advertisers with this format.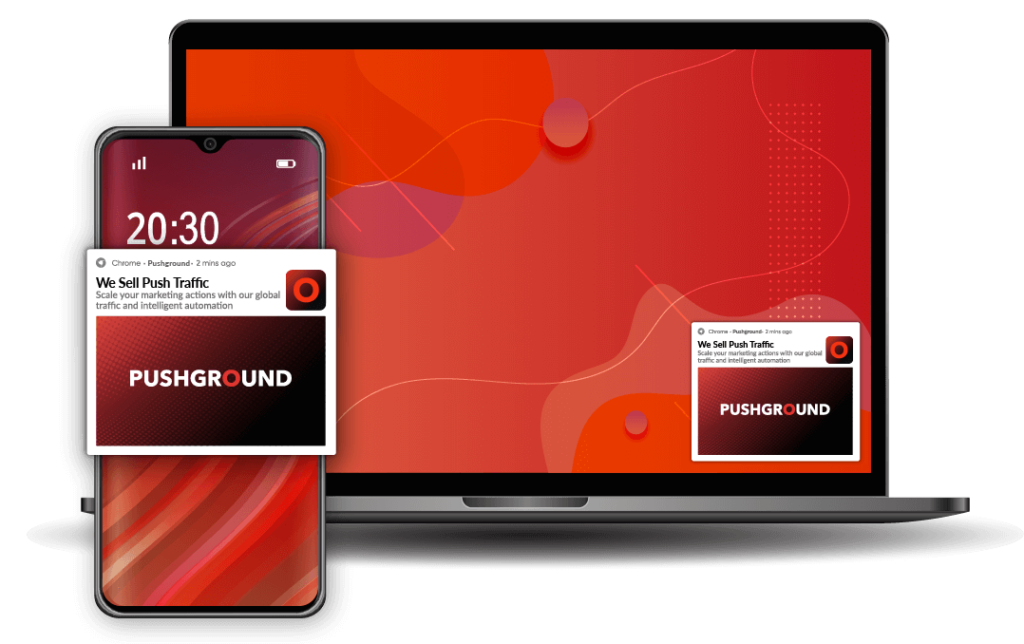 In-page push ads
In-page push ads are actually banner ads displayed directly on publishers' websites and working on the CPC model. This means in-page push ads are available for all users, on all devices.
These ads resemble the traditional push notifications are the messages that pop up on your mobile devices. But unlike push notifications, these ads appear while a user is browsing online, and don't require users to subscribe to receive said ads.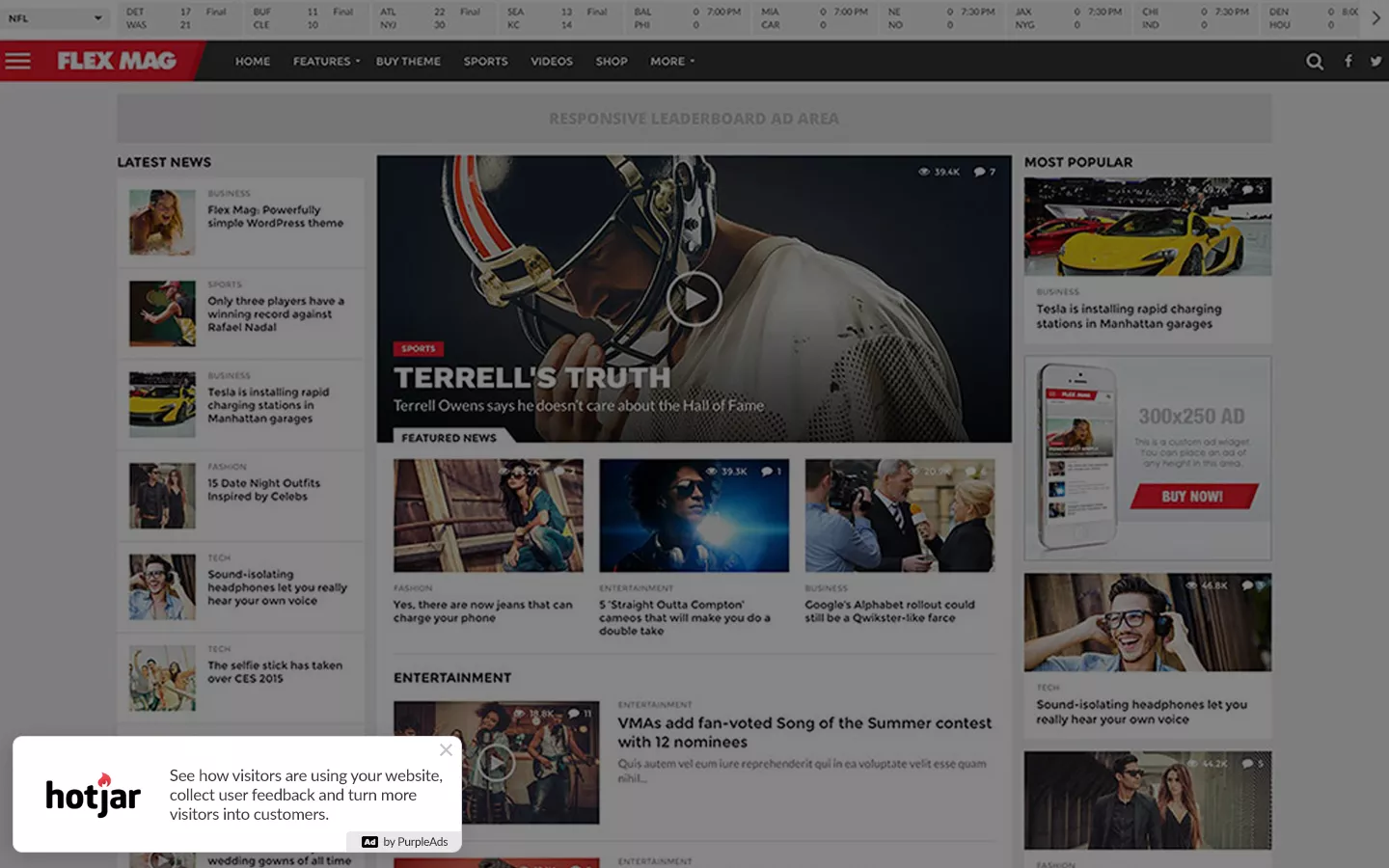 Seeing as in-page push ads is a relatively new ad format, not so many networks offer in-page push as a monetization solution.
PurpleAds is one of the companies that does provide publishers a way to create a new revenue stream by showing non-intrusive in-page push ads on your website, and also lets advertisers promote their website, product, or service to visitors worldwide using the same beautiful in-page push ads.
Lightbox ads
Lightbox ads respond when users engage with them. This ad format was introduced by Google in 2012 for use on the Google Display Network. Internal testing found these ads received 6-8x more engagement than previous expandable ads.
When people hover over the ad (for at least 2 seconds), it expands into a full-screen ad that can include video, audio, animation, and other features. Lightbox ads provide an immersive experience that brings users away from the web page they were browsing and into a full-screen advertising experience. Additionally, advertisers only pay when people engage with their ads.
Like other types of creative ads, Lightbox ads allow the user to have a fun and engaging experience, by using online video, catalog promotion, and exploration-focused ads.
Responsive display ads
Responsive display ads adjust their shape and appearance to fit different ad spaces.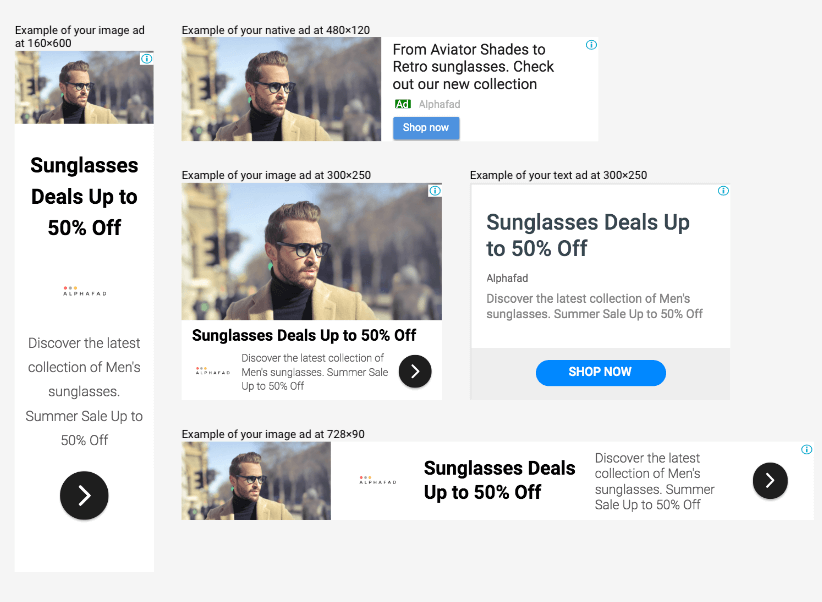 Advertisers can upload a bunch of assets (videos, images, logos, or headlines), and the ad network automatically chooses a combination of these to fit different ad slots and determines the best-performing format for the specified audience.
Responsive ads are becoming more and more popular among advertisers and publishers. According to SEMRush, in 2019, 72% of display ads are responsive. That's more than double what they found two years before in 2017.

Native ads
Native advertising is a method of displaying ads so they fit naturally with the reader or viewer experience. The ad blends into the content surrounding it, to the point where it doesn't seem to even be an ad.

Instead of looking like a traditional ad, native ads mirror the tone, style, and format of the site's content. They also include terms like "Sponsored" or "Promoted" to be transparent with the readers and distinguish it from editorial content.
According to eMarketer, native advertising is getting bigger and bigger every year. It makes sense – native ads are inherently more targeted, and thus the chances of them being ignored are lower than those for banner ads.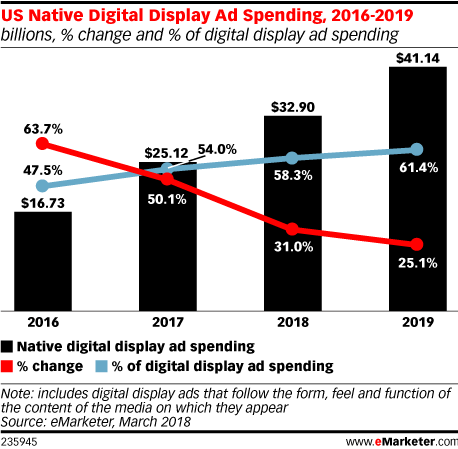 Dynamic creative
Dynamic creative – the use of personalization, is one of the keys to receiving a higher ROI and better overall performance on ad campaigns. According to Bannerflow, there was an 8% increase in click-through rate for personalized ads in 2019 compared to 2018.
Advertisers using dynamic ads will prepare multiple variations of the same ad, and display ad networks will optimize to deliver the ones that work best for the target audience.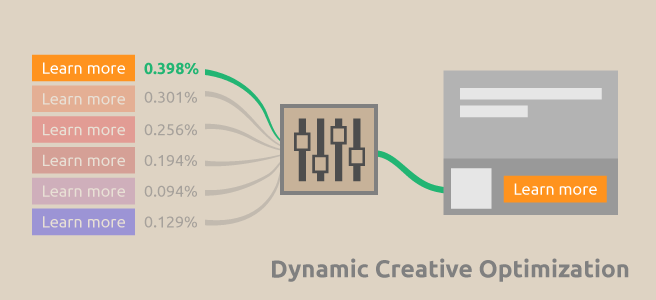 Another advanced option of dynamic advertising is using live data feeds. As a result, specific users will be displayed a specific variation of the ad, depending on multiple factors. For example, geolocation data can be used to inform a data feed, which then shows a specific offer based on a user's location.
Which types of ads should you run on your website?
So many types of display ads, but which one should you run on your website?
Truthfully, there is no one single answer. Multiple types of ads can be utilized at the same time, and work great! On the other hand, it's possible to have a negative effect from using different types of ads.
It all comes down to optimizing and applying effective display ad practices.
Here are 3 basic guidelines you should follow to optimize your display ad experience:
Nowadays ads are everywhere – TV, bus stops, websites, mobile games, and billboards – we've all been bombarded by too many ads before and just had enough.
That is something you need to consider when placing ads on your website, too many ads can decrease the effectiveness of all present ads and even turn people away from your content.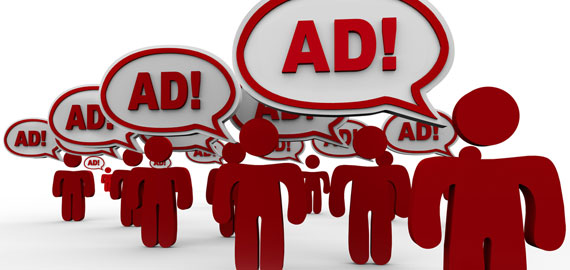 Users are going to be accessing your site from different devices. The ad experience will be different on web and mobile.
Ideally, you'll want to optimize the ad experience for visitors based on the device they're using, but at the very least, you should make sure the ads you display look good and load well across all devices that bring traffic to your website.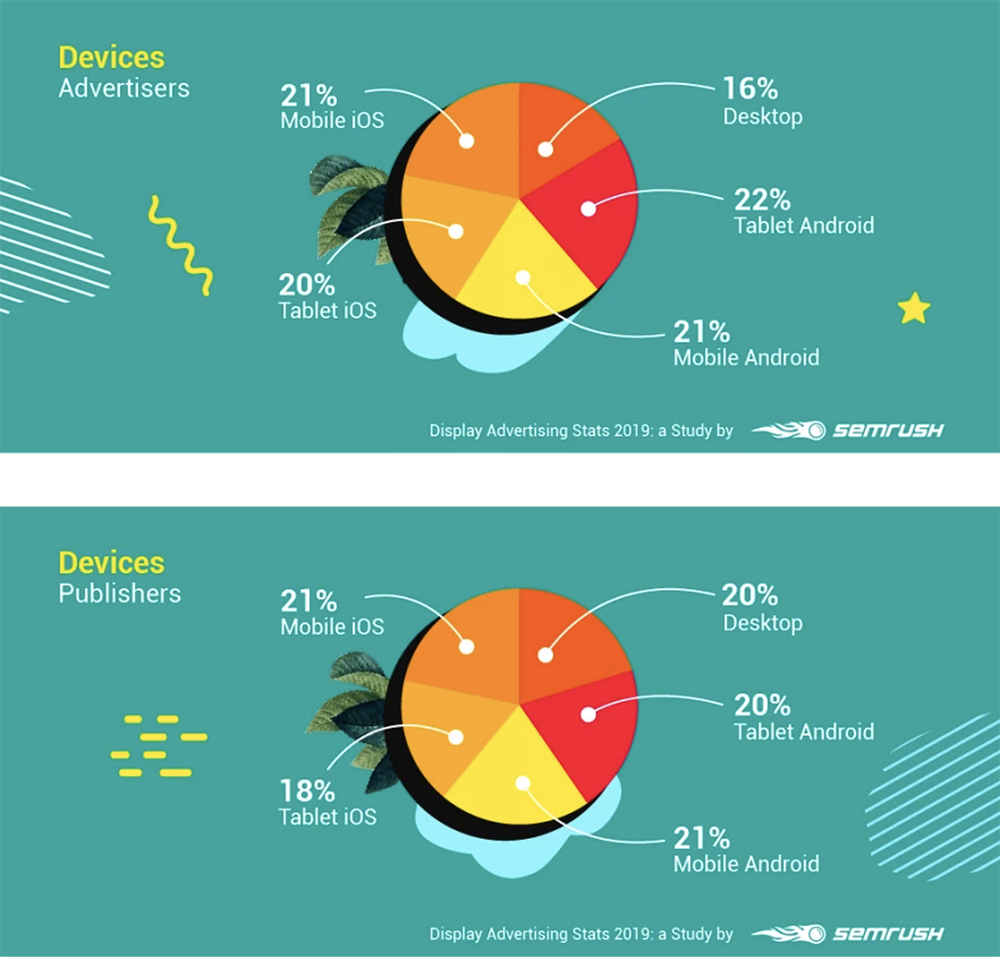 A/B testing to optimize for your target audience
Running A/B tests where you compare two versions of something side by side can really help you get an idea of which version works best. A/B testing will give you some hard evidence about which types of ads you should use.
When running A/B testing to determine which types of ads work best for your website's target audience, there are a couple of elements you need to consider testing. These elements include ad placement, the shapes and sizes, colors, user's locations, density, and anything else that may affect the user's experience and engagement with your ads.
Conclusion
If you're a publisher, especially one just starting out, displaying ads is one of the easiest ways to monetize your website.
In this article, I've presented many different types of ads, their uses, and their benefits. There is no one "best" ad type, all of these types of ads are great, but not necessarily for your specific audience.
So if you want to make a good profit off of displaying ads, you need to make sure to test different types of ads and optimize them to best suit your target audience. Do that, and you'll be making money in no-time.